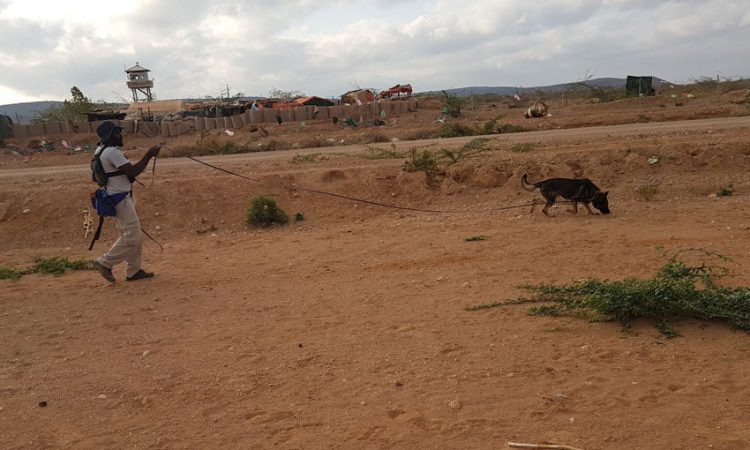 Who are we?
ELITE K9 PRO is the first company in the Central Africa sub region specializing in the training and supply of professional dog and handlers meeting the internationals standards.
What we do?
ELITE K9 PRO can provide dogs or teams
Explosives Detection
Mines detection
Weapons and ammunition detection
The detection of ivory, rhinoceros horn and other poaching products.
Drugs detection
How do we work?
ELITE K9 PRO is the specialized division of Regal dogs (www.regalK9.co.za). We work with qualified international specialized instructors.
We pride ourselves on our ability to provide services with professionalism and rigor, to execute our missions on time and above all to achieve our specific objectives set for each project.
We can supply dogs matching the standards of the United Nations. Working with instructors with more than 10 years of experience, we have developed a strong international reputation that we hold.
Discover all our services